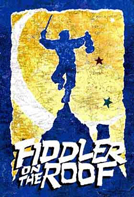 "Fiddler On The Roof"
Calabasas High School
Spring Musical March 2008

Use the links below to view the slideshows, scroll through the galleries using the navigation arrows or scroll through the thumbnails below. Images are loaded in the order shot.
When viewing the galleries, please note that images have undergone only minimal correction - all prints ordered will be color balanced, red eyes fixed etc.
Please let me know if you have any problems viewing the galleries.